We know that college can be overwhelming. Balancing classes, work, relationships, finances, health, and independence is difficult, and many students experience mental health challenges along the way.
If you're struggling, we're here for you. Check out the resources below to connect with a mental health expert, get tips for managing stress, or find a quiet space on campus to relax.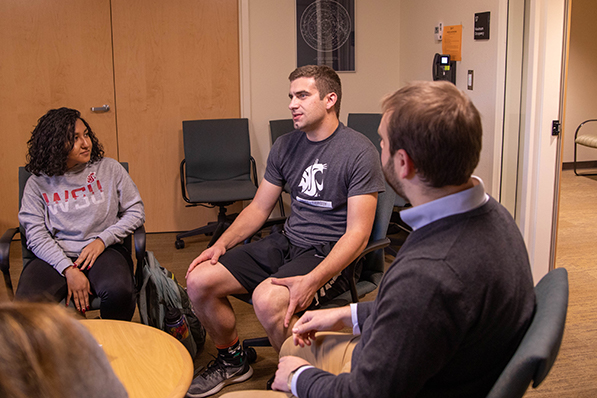 Counseling
The trained mental health professionals at Cougar Health Services provide support to individuals, couples, and groups.
Get started with counseling