Ellen Taylor
Vice Chancellor for Student Affairs
Ph.D., she/her/hers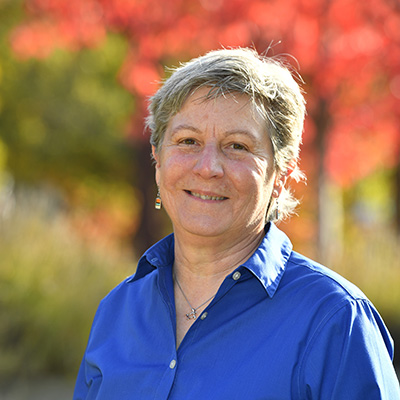 Contact Me
509-335-3165
ellen.b.taylor@wsu.edu
My mantra is 'Lead with care,' and I strive always to bring a positive leadership mindset to my work. I also embrace an 'engagement mindset,' a holistic approach that requires the participation of students and staff and faculty across the institution. By recognizing that every interaction has transformational potential, we can provide all Cougs with the very best student experience.
—
Areas of Responsibility
I oversee 22 departments on the Pullman campus whose services encompass health and safety; student leadership, development, and engagement; student access and success; community, equity, and inclusion; and facilities and essential services. I serve as advisor and liaison to leaders across the university, working with other vice presidents, chancellors, and vice chancellors to ensure we implement consistent, accessible, and excellent programs and services to promote student success in its broadest sense.  
Education and Experience
I earned my MA and doctorate in clinical psychology from the University of Illinois at Urbana-Champaign and my undergraduate degree in psychology from Stetson University. I worked as a psychologist at Oregon State University for almost 15 years, where I also served in a variety of leadership roles, including the director of counseling and psychological services. Prior to coming to WSU in 2018 as associate vice president for student engagement, I served as the associate vice president for student life at the University of Washington, where I led institution-wide efforts in the mental, physical, and social well-being of students. 
Ask Me About
My leadership philosophy

 

Physical and mental health and wellness 

 

Student leadership and engagement 

 

My favorite camping spots and my latest great read

 
Sean Greene
Associate Vice Chancellor for Facilities and Operations
M.B.A., M.Ed., he/him/his
Contact Me
509-335-2305
smgreene@wsu.edu
"My goal is to provide quality spaces that help facilitate quality interactions between students and Student Affairs staff. It is during those interactions that the magic happens."
—
Areas of Responsibility
I oversee student affairs facilities and operations, which include what I think are the best parts of the student experience – spaces where students eat, sleep, exercise, study, and relax. I ensure these spaces are functional, clean, and safe for our students. 
Education and Experience
I hold an MBA from WSU, an MA in higher education and administration from the University of Alabama, and a BA in finance from the University of Nebraska. I've worked at WSU for over 20 years in a variety of leadership roles in recreation, the CUB, dining, and housing, and I've been involved in six major capital projects at WSU, including the Student Recreation Center, CUB, and Elson S. Floyd Cultural Center. 
Ask Me About
Managing a capital project

 

Serving on the Bookie Advisory Board

 

Hockey

 
Kim Holapa
Senior Associate Vice Chancellor for External Relations and Strategic Initiatives
M.Ed., she/her/hers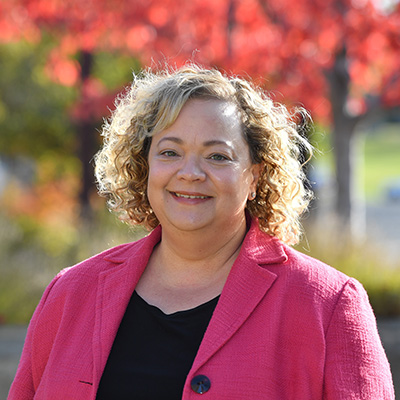 Contact Me
509-335-2884
holapa@wsu.edu
I believe that strategy and operational tactics go hand in hand. You can't have one without the other. Finding ways to successfully partner with others to achieve a shared objective is central to the way I work.
—
Areas of Responsibility
I focus on initiatives that advance the goals and commitments of the Division of Student Affairs. That might look like fundraising, legislative agendas, or departmental efforts that cross campuses and the WSU system. I partner with leadership at each campus to identify ways that we can continue to adapt and scale projects, planning, and priorities that support all students.  
Education and Experience
I hold a BA in English and a master's degree in higher education administration from WSU Pullman. My career at WSU has spanned leadership roles in Student Financial Services, the College of Education, the WSU Foundation, and now Student Affairs. 
Ask Me About
Fundraising for priority programs and scholarships

 

Partnership and opportunities for the division to achieve the university's strategic goals

 

Identifying and building key relationships internally and externally

 

Camping in remote locations, walking a 90-pound dog, parenting an adult child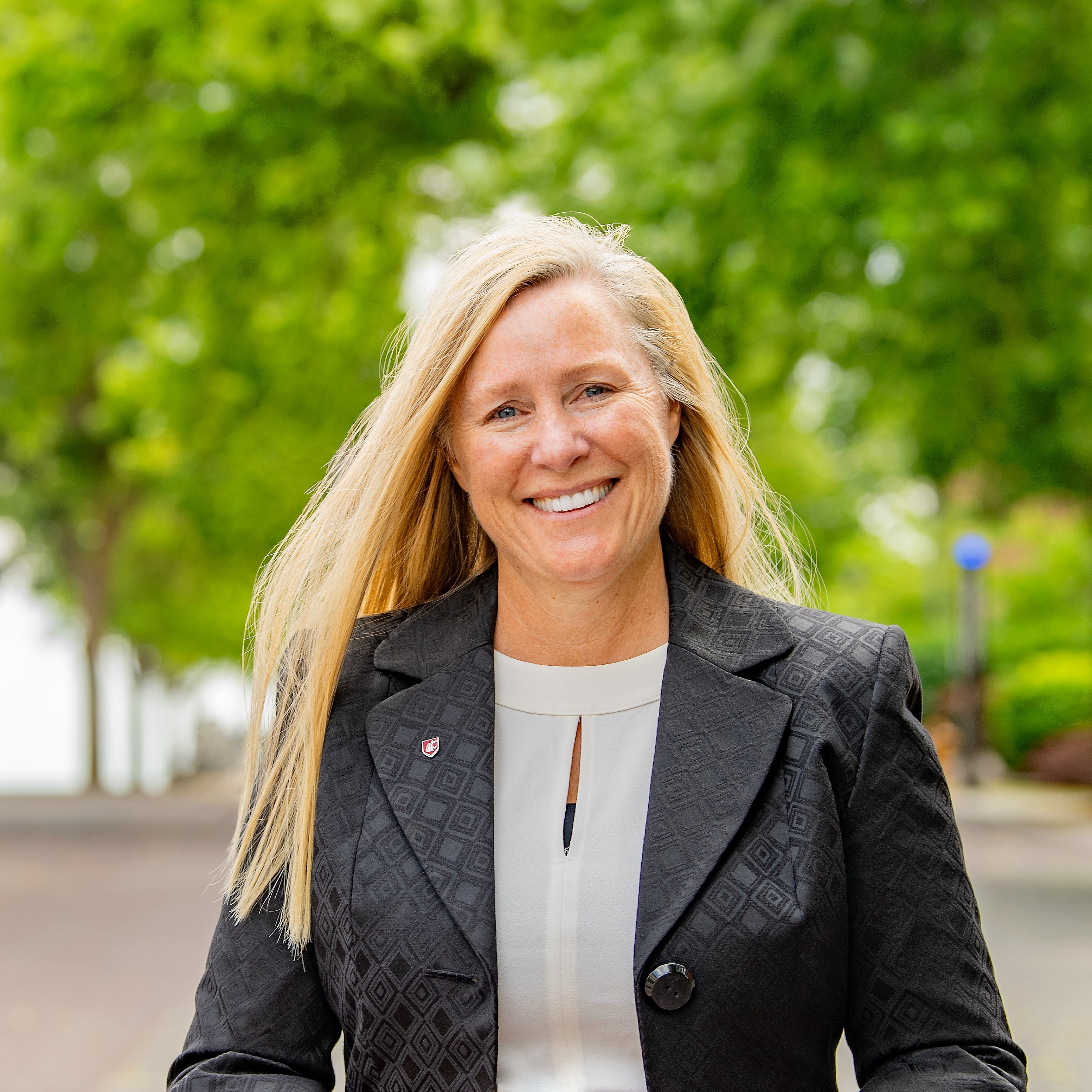 Contact Me
509-335-5757
jennifer.hyatt@wsu.edu 
My vision for the Office of the Dean of Students is to be in partnership with students to strive for increased engagement, belonging, and respect. The dean's office works to co-create environments and systems that are welcoming, open, and accessible to all students.
—
Associate Vice Chancellor and Dean of Students
EdD, she/her/hers
Areas of Responsibility
As a member of the Vice Chancellor's senior staff and serving as the WSU Dean of Students I am passionately focused on the leadership of critical student services and support functions that impact our students lives. The office of the Dean of Students specifically focuses on the Fundamental Needs Coordination, Health Promotion, Center for Community Standards, WSU System-wide Student Care Network, and WSU System Threat Assessment Team.  
Education and Experience
I earned my doctorate in Higher Education at the University of North Texas. I have worked in student affairs leadership roles at several notable institutions, including Southern Methodist University, and the University of Arizona. For the past 15 years I have been in executive leadership roles at Central Washington University (CWU) and have served for the past 5 years as the associate dean of student living at CWU. In this role I provided leadership for the Division of Student Success and led teams focused on developing an integrated, student-centered, and seamless pipeline for students, from recruitment through graduation. 
Ask Me About
Examples of the great work our staff and students are doing

 

My research and work around generational theory and the impact of teaching and learning  

 

My half-marathon running training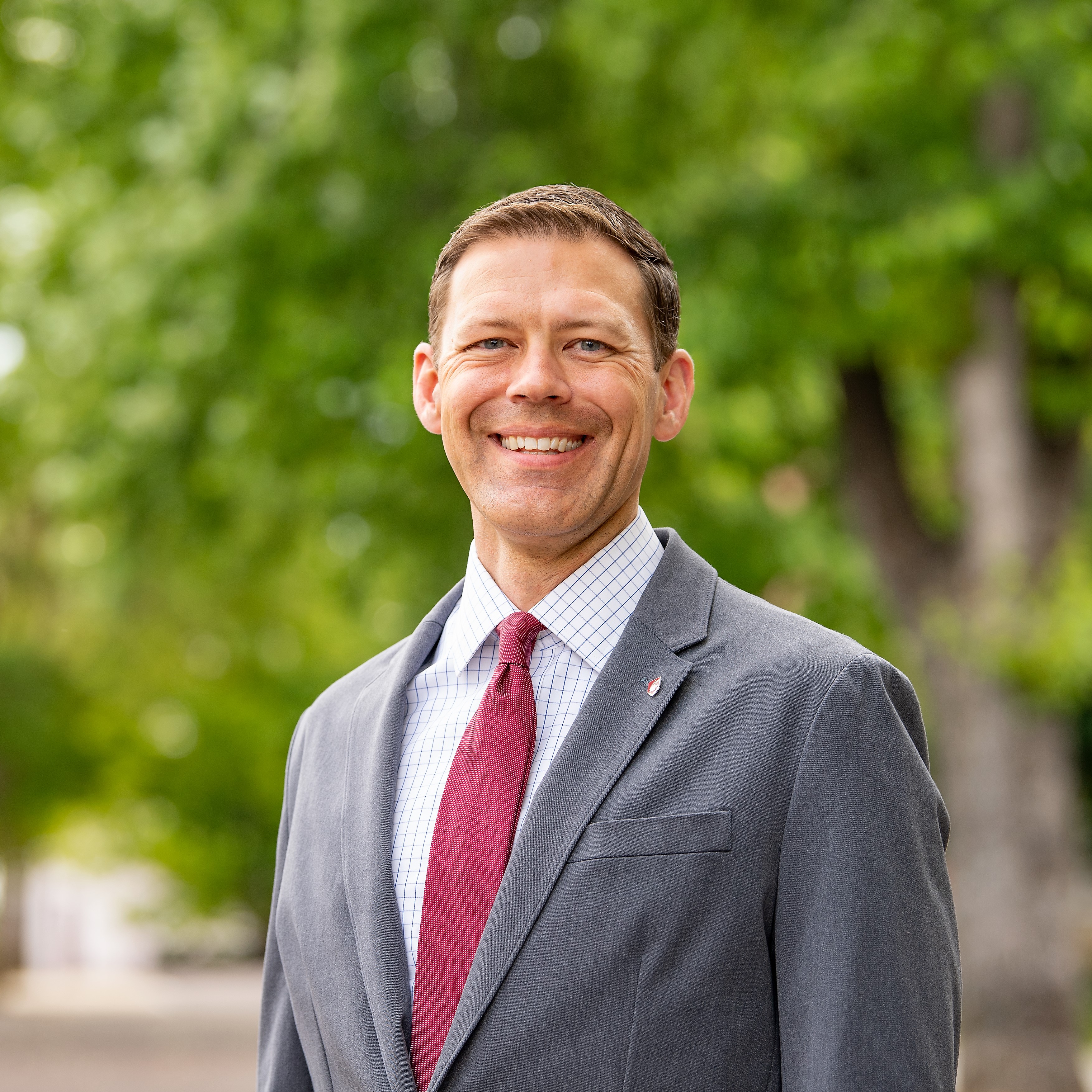 Contact Me
509-335-6823 | Joel.S@wsu.edu 
I have three main values that I bring to my professional work, and which I also expect from my teammates: competency, character, and compassion. That means you should strive to be an expert in your field. Be a person of integrity who is prepared to act courageously to do the right thing. Love what you do and love each other, with respect and tolerance for all.
—
Assistant Vice Chancellor for Student Health and Well-Being
MBA, MPAS, FACHE, he/him/his
Areas of Responsibility
I serve as the chief executive officer for health and wellbeing services, as well as the chief health officer, by providing strategic vision, financial and budgetary leadership, and administrative oversight of our integrated and multi-specialty care for students at Cougar Health Services (CHS). This includes Medical Services (Primary Care and Vision Clinics), Counseling and Psychological Services (CAPS), and CHS Pharmacy. I am also responsible for University Recreation (UREC), where we seek to engage with the entire WSU community through programming that promotes healthy, active living.  
Education and Experience
I grew up in Wyoming and started my career as a firefighter and paramedic. I attended Creighton University, where I received my BS in emergency medical services. I then went to the University of Nebraska and completed a master of physician assistant studies. I practiced full-time as a PA in ER and urgent care medicine for about 13 years before completing my MBA from Colorado State University and becoming a full-time executive leader. I am a fellow of the American College of Healthcare Executives, a former Army National Guard officer, and currently serving on the executive committee of the American College Health Association as treasurer. 
Ask Me About
Social determinants of health

 

Equity and access issues in our health care system

 

Ethical leadership in times of calm or crisis

 
Dashboarding and data analytics
Skydiving and theories of risk-taking behavior